Best Small Golf Practice Mat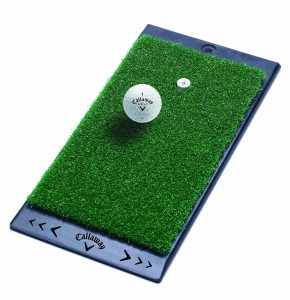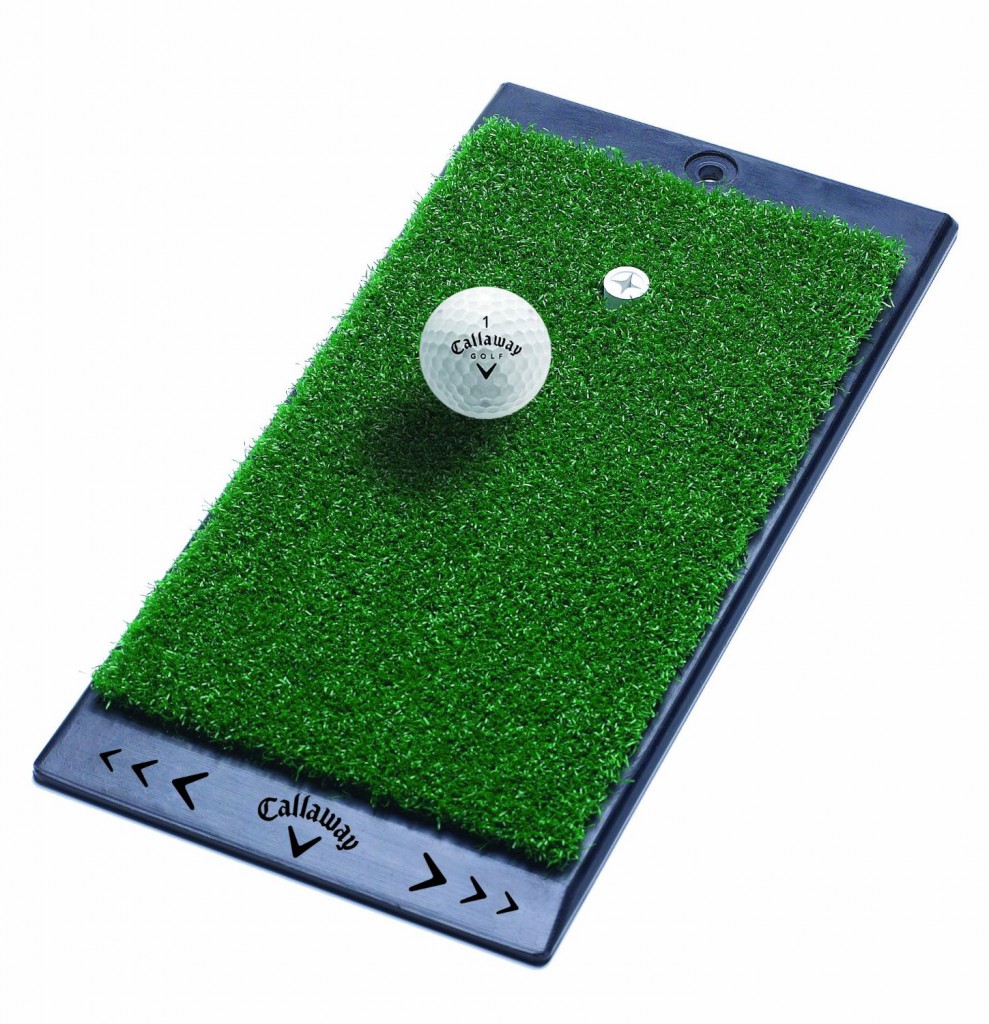 The Callaway FT Launch Zone Hitting Mat is the best small golf practice mat that you can buy.  Whether  practicing in a backyard or  basement, golfers need a practice mat  to protect the grass or floor they are practicing on as well as  to simulate a more realistic fairway feel for their swing.
This Callaway golf practice mat offers a base that is made of heavy, ultra-durable rubber that protects and minimizes slippage on grass, dirt or floors while also having a durable "True-turf" surface giving a more authentic playing feel to the mat.
The Mat is 8″ x 16″ x 1″ inches in size which is large enough for full swing practice while being small enough for easy storage.  The heavy base counterbalances the size of the mat to prevent unwanted movement of the mat over repeated swings.
One of the most important benefits of the heavy base is the amount of protection it offers when a golfer "takes a divot".  This cushioning effect protects your clubs, but more importantly it saves your wrists and hands from the impact of your practice sessions.
Many golfers have developed arm and wrist problems hitting off of thin mats that have been placed on hard surfaces.  Their bodies absorb most of the shock and vibration from grounding the club.  This Mat can help prevent those injuries.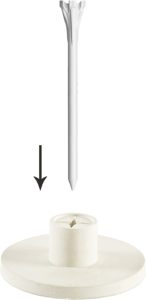 The Callaway FT Launch Zone Hitting Mat also comes with a patented tee holder which can hold any tee.  The tee holder can easily be replaced with a fixed height rubber tee (not included).
Editor's Note:  I have had one of these Callaway golf practice mats for more than three years and it sits in my backyard year round.  It gets a good deal of use three seasons a year and it is still in great shape!
Pros and Cons of the Small Golf Practice Mat
---
PROS:
Durable, heavy duty rubber backing prevents slippage and adds cushioning
True-turf grass that has a true fairway or tee box feel
Tee stand height is not fixed so you can adjust the tee to your preference
CONS:
The mat is not a full size driving range mat.  The hitting area is just about the size of a piece of legal paper
A fixed height rubber tee is not included in purchase
---
For folks interested in a bigger hitting surface to practice on, please read our review of our favorite larger golf mat here.